Tomorrow morning at 12:59 a.m. we're leeeeeeaving on a jet plane!
I'm not sure if I'll get to post while we're gone. We'll be staying with relatives in Georgetown, MA and going on day trips from there. We're planning on trips to Vermont, Maine, and Boston. In fact, we're going to connect with a reader of this blog in Vermont. She's a college friend of a friend of mine here in Tacoma. She and her husband run a cheesemaking and homebrewing supply store in Brattleboro, VT.
The world is so small!
We'll be there over Fathers Day, when there's a big New England clam bake and family gathering planned.
Repeat after me: "lobstah". Laaawb-stah. You got it! Can't wait for Gene to hear my family's accents. Of course, I grew up with them saying that I'm the one with the accent.
In Boston I'd really like to walk the
Freedom Trail
if the weather cooperates.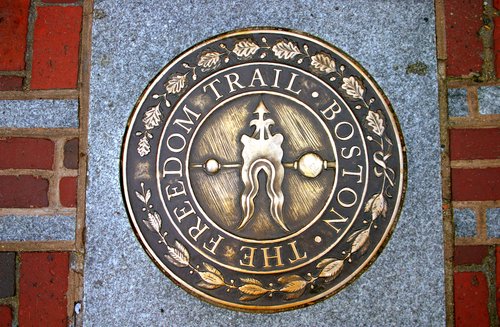 It's something I've always wanted to do. As I read about the trail last week I realized that I've seen most of its sights at various points in my life. Because this is Gene's first trip to Boston, it'll be the perfect introduction to all those places: Fanueil Hall, Old North Church (you know...
where Paul Revere rang the bell to warn the British that they can't take away our arms
), Quincy Market, Little Italy, the U.S.S. Constitution.
I'll have to find the picture of myself on the U.S.S. Constitution when I was 9 and share it with you. If I do, be kind: it was the 1980s.
There might be a BoSox game in the works, also depending upon weather.
We're going to hang out, enjoy time with loved ones, and eat good, local food. Can't wait to show you some of our finds!