People know that I'm always on the look-out for free produce. This summer I was the lucky recipient of
tomatoes
,
bananas
, a
pumpkin
, plums, corn, a friend's CSA share while her family was on vacation, quince (which have yet to become something),
grape leaves
, and probably a few other things I can't remember.
With a small household budget, I try to stretch every dollar as far as it'll go and I'm happy to accept these offerings. They usually send me into a frenzy of preserving activity.
I was posting pictures to Facebook of something I'd made with some unexpected cast-offs when a friend queried: how to you have the things on-hand to make this stuff at a moment's notice? I shrugged off her question and replied that I simply have a well-stocked pantry.
But her question has been in the back of my mind ever since. What, exactly, does having a "well-stocked pantry" mean?
To me, it means always having on hand what I consider to be essentials. When I'm running low - and by "low" I mean probably 10% of something remaining - I add it to my grocery or canning lists. I never,
ever
run out of these items. I could open my pantry right now and make nearly any baked good (unless it has unusual ingredients), a hearty soup, or a pasta dish.
Baking: white & whole wheat flours; granulated, confectioner's & brown sugars; leavening agents; spices & seasonings; vanilla; vegetable, olive, & spray oils; chocolate chips & cocoa powder; gelatin; corn syrup; powdered milk
Fresh produce: onions, garlic, potatoes, lemons, seasonal fruit & greens
Canning: vinegar, pickling salt, whole spices, lots of lids (bought 500 on ebay a few years ago)
Freezer: berries, small supply of various meats; butter; variety of vegetables
Home-canned items: chicken stock, tomatoes, tomato sauce, green beans, jams, salsa
Pantry: whole-wheat pasta, rice, refried beans, tuna fish
Herbs & spices: I pretty much walked up to the bulk spice section and said, "yes".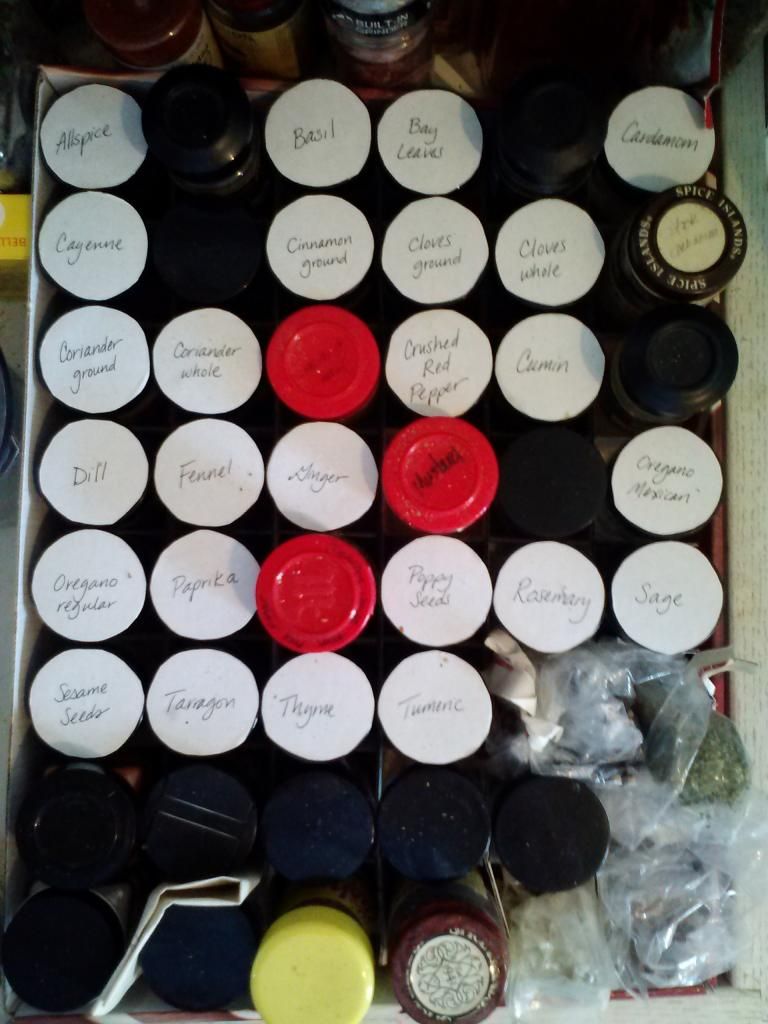 Dairy: milk, cheddar, eggs
Bread: sandwich bread, tortillas
What are your pantry essentials that I didn't list here?