Last week I was looking at some "Top Ten Not-a-Mug Gift List" and found these
scarf wine charms
.
Being a knitter, I scoffed at buying such a silly thing... then set out to make my own.
Oh, holy crap is this a cute, fun, and instantly gratifying project. I whipped them out in just 2 nights, not including the fringes. It took me longer to pick the yarn and stitches than it did to make the teensy scarves. They are adorable, don't you think?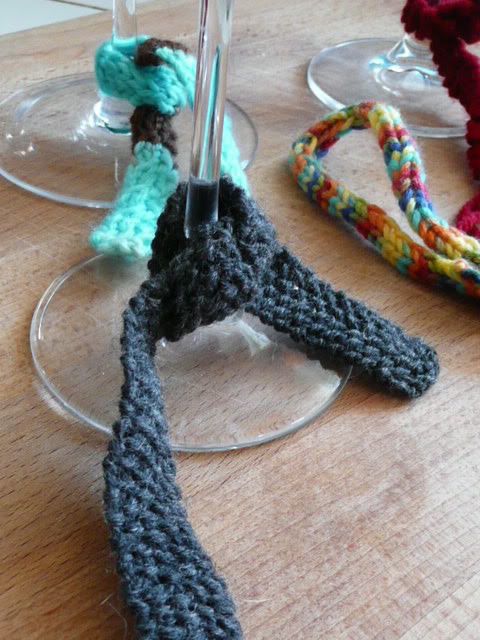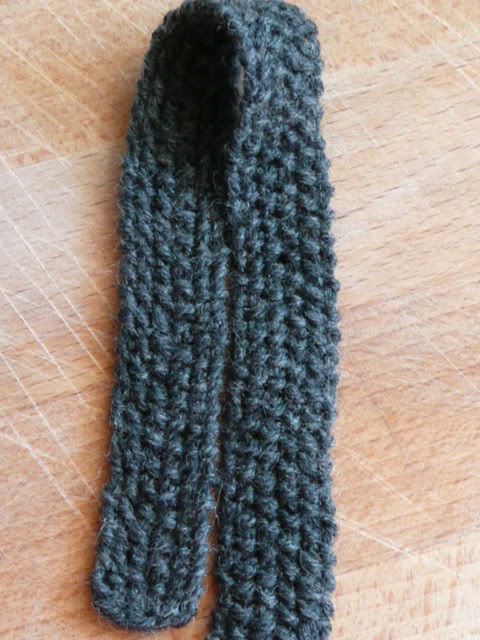 (I think this grey one is my favorite.)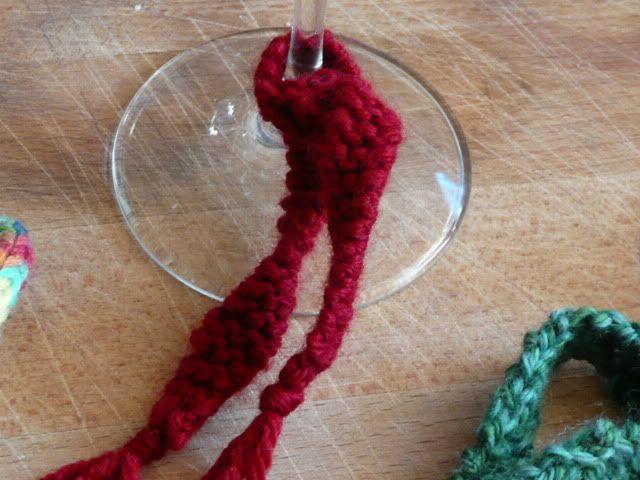 This one is sooo soft because it's merino wool. Heck, most of them are wool... good wool.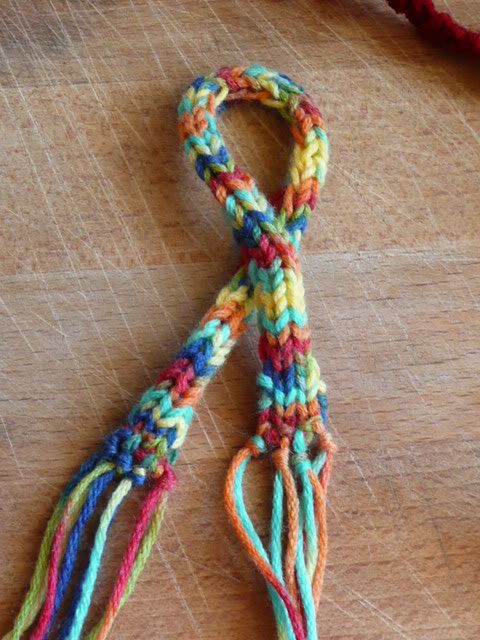 These were delivered to my friend, Margaret, on Sunday afternoon. She said they'd be perfect for camping. And
that's
why she's my friend: she drinks wine when she camps. I love her! Margaret is such an amazingly talented knitter than I think many of us knitting underlings are afraid to knit things for her. Knot me!
If you knit and still need a fast, unusual project for Christmas, make some of these.