Asparagus is up (along with the weeds).
I never knew that it was so spindly & puny.
Garlic hs taken off. Look, it's a garlic forest!
Much to Gene's chagrin, the white, red, and yellow onions are also doing beautifully.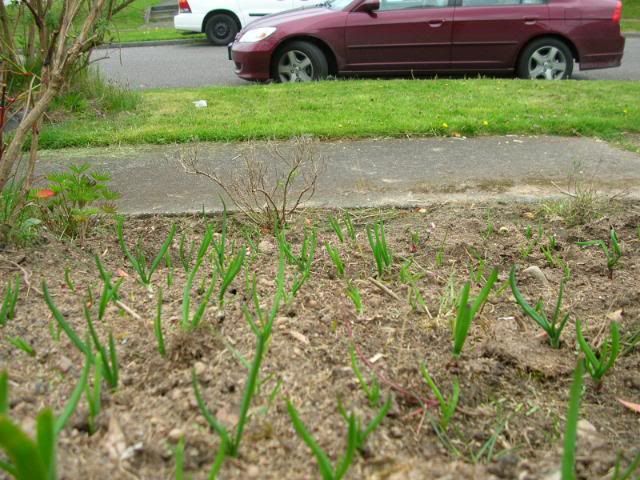 Rhubarb!
Ruh roh. Dandelions.
Apple tree is in bloom but doesn't have many flowers. Think this will be a poor year for the tree.
Peas have, um, pea-ed.
The shallots are about the same as they were a month ago. Stupid shallots.
The crab apple tree is going great guns. There will be a bumper crop of teensy, pea-sized apples again this year. Wonder if I can make pectin with them?
I've got to save the forsythia from the chickens, and soon.
And the raspberries that the next door landlord trampled last year when he fixed his retaining wall (jerk) are coming back. We should have a decent crop this year, a handful at a time.