1. Make this recipe:
http://www.crumblycookie.net/2009/09/11/100-whole-wheat-sandwich-bread/
2. Double it.
3. Allow it to rise once.
4. Divide dough in half. Continue with one half as you normally would (rising, baking, etc.).
5. Enjoy first half. It will look something like this:
6. Spray a large zipper bag with cooking spray. Insert second half into bag and freeze.
7. A couple of weeks later, remove the frozen dough and thaw in the fridge overnight.
8. Spray a loaf pan liberally, put dough in it, and try to make it rise. Don't worry, it won't.
9. Bake for 40 minutes in a futile attempt to salvage it.
10. Give up. Remove it from oven and allow it to cool overnight on the counter. Voila: une brique!
11. Give to chickens to keep them busy for the day.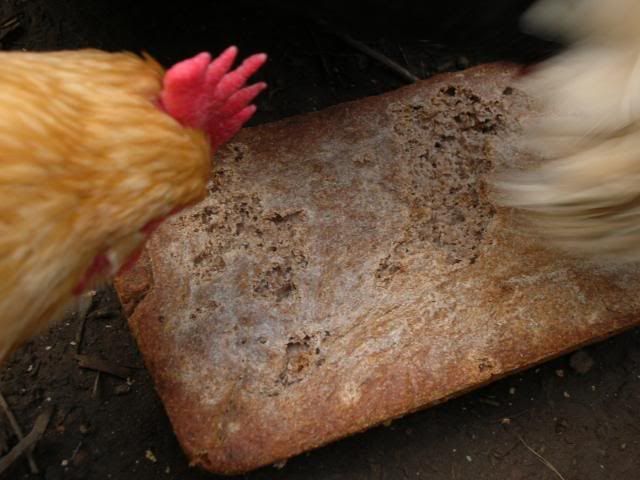 I have frozen dough very successfully in the past. Where I screwed up this time was in allowing it to rise the first time. Next time I'll throw it into the freezer ASAP after kneading, and possibly even add extra yeast into the dough during the kneading because this is a very dense dough.
Dough. DOH!