Gene and I went to my aunt's for Easter dinner today. When she called to invite us, she aked if I would make my gratin dauphinois again. Though the creamy potato dish was devoured last time we had a family shin dig I knew that making the French-style scalloped potatoes for 19 people would involve more time and effort than I could muster.
(Someday I'll post the instructions that my friend, Jean Francois, gave me. His gratin dauphinois contains no cheese and is a heavenly dish.)
Instead, I offered to bring a side dish. My aunt told me that she was going to make scalloped potatoes from a mix (that almost changed my mind right there) since I wasn't going to bring some.
I scouted out my pantry and found 2 Danish squash I'd bought last fall. A search of
http://www.tastykitchen.com/
gave me plenty of contenders for an Easter side dish, of which I liked 2 best:
Bacon & Butternut Squash Mac
Roasted Butternut Squash and Bacon Pasta
I was pretty sure that my aunt would serve a ham, so I decided to omit the bacon from anything I made. The 2 squash would provide a lot of pulp and I wanted to use it all. There was half of a red onion in the fridge and some chopped kale in the freezer. Both found a use in this recipe.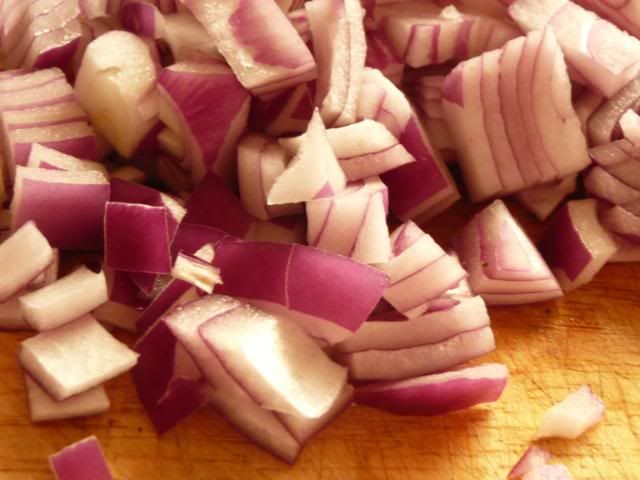 Here's my recipe for the squash dish we took. I halved it for you since it made a massive quantity. Verdict at the bottom.
Roasted Squash and Pasta Bake
INGREDIENTS
8 oz elbow macaroni (half of a box)
1/4 stick butter
1/4 cup flour
1 cup milk
1/2 cup plain yogurt
1 1/2 cups cooked squash (roast at 375 for 45 minutes or until soft)
1 1/2 teaspoon kosher salt
1 teaspoon ground pepper
2 tablespoons fresh rosemary
1 cup reserved pasta water
1 cup shredded parmesan cheese, with extra for the top
1 cup chopped kale
1/2 red onion, diced
Cooking spray
INSTRUCTIONS
Cook macaroni according to instructions, rinse with cold water after draining to halt the cooking. Reserve about 1 cup of the pasta water.
Melt butter in large pot. Add flour and whisk until light brown. This is called a roux.
Leaving the roux on heat, slowly add milk, whisking to avoid lumps.
Add yogurt, rosemary, salt, pepper, squash, and enough pasta water to thin out the sauce.
Heat the sauce until it's bubbling, then remove from heat. Add parmesan cheese until it's all melted and incorporated.
Stir in onion, kale, and pasta.
Pour everything into an oven-safe baking pan that's been sprayed with cooking oil.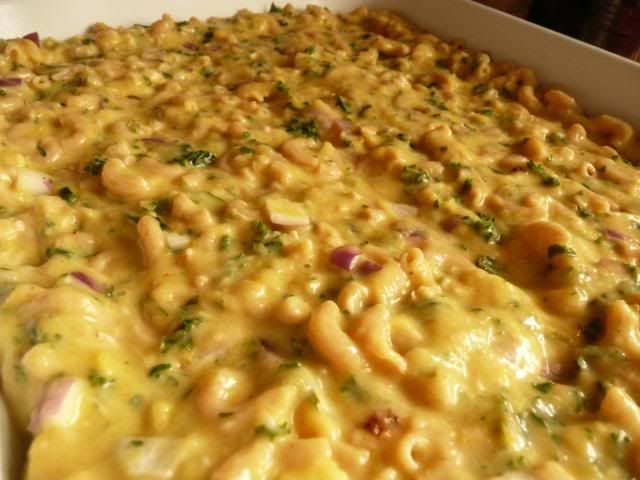 OPTIONAL: Grate the hard cheese on top of the mixture. Bread crumbs would also be yummy here.
Bake at 350 for 45-60 minutes or until bubbly and golden brown. Allow to set for about 15 minutes before serving.
I forgot to take an after picture, but it was a pretty golden brown.
CRITIQUE:



Local ingredients: squash, rosemary, all dairy (yogurt, cheese, milk).

I used whole wheat pasta and it was good.

Some people ate it, others didn't. Most of the plates I saw had no leftovers.




The vegetarians were really happy!




I used romano cheese on top, which is... shall we say... "fragrant". I know that it turned at least 1 picky eater off.




The cheese in the mixture took a back seat to the squash and pasta. I wonder if the cheese could even be omitted entirely.




I didn't think that there was enough seasoning, so I increased the rosemary, salt, and pepper in the above ingredients. Some lemon juice would add zip. Something like curry powder or cayenne would be good, too.

Pine nuts and goat cheese would be delicious additions.




After I had it all assembled, I realised that it would have been good with garlic. Roasted garlic would have been amazing.




If you add bacon or ham, which would be yummy, reduce the added salt.

I would make this again, and will remember it for this fall when these things are in season again.
----------

An update on the coop: "incomplete".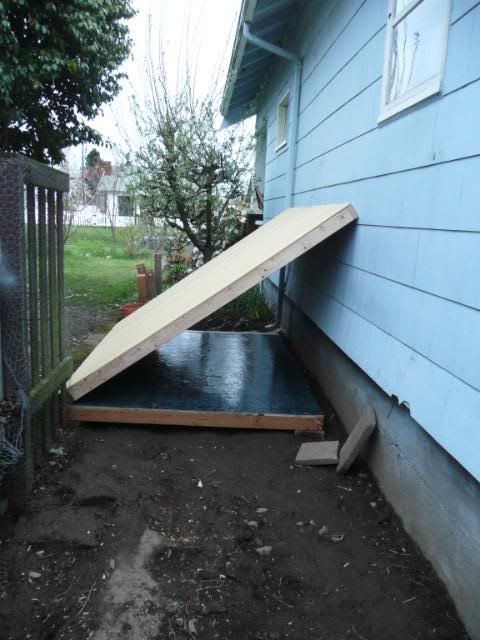 Not that we were idle. We leveled the ground, placed the footers, moved the old coop to the trailer, placed the new floor (perfect fit), and built 1 wall. The hardest stuff and heaviest lifting is all done.
Tonight, the chickens will sleep in their old coop, which is currently in a temporary location in the carport. Tomorrow the coop goes to its new home on the Kitsap Peninsula and we will finish the new one tomorrow evening.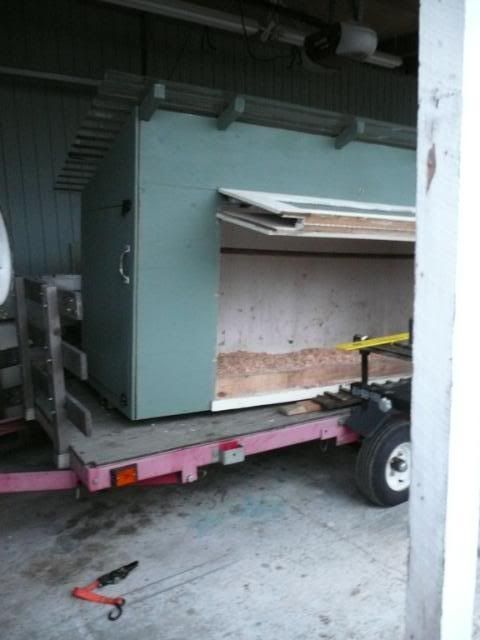 Now, if you'll excuse me, I need to go wrastle up some chooks and stuff them into their coop one last time.