Need a fast and easy knitting project for a young child?
Make a BSJ.
They're great for using up that variegated yarn you couldn't resist buying but now can't figure out how to use.
In general I knit in the winter and garden in the summer. I used to knit on my commute to work but it's really hard to
knit on a bicycle
.
I recently finished this sweater, a baby surprise jacket, for a friend's daughter. The recipient is 22 months old and it fit her prefectly. But the best part is that the stitches are so stretchy, and the sleeves are only supposed to be half-length, that it'll fit her well into the fall. This is the third one I've made. It took nearly 2 skeins of Cascade 220.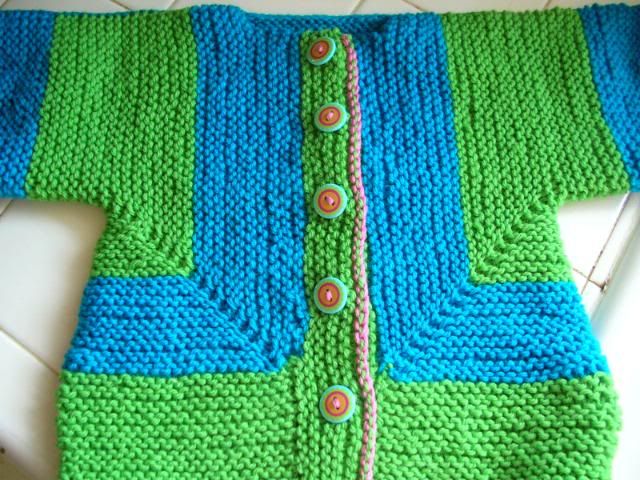 It's got the cutest buttons!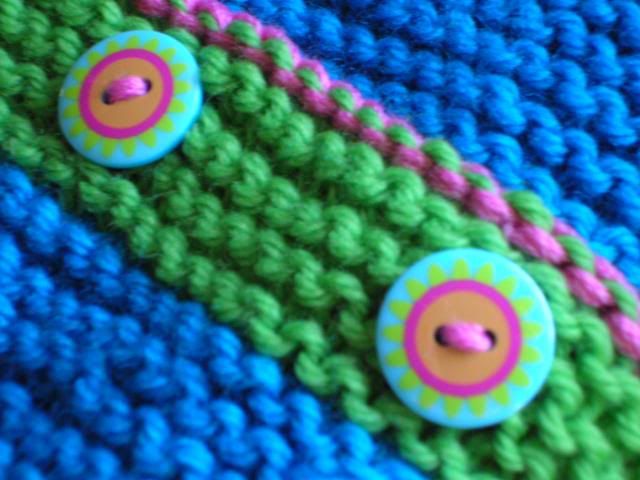 Here's the first BSJ I made. It's a yummy hand-dyed merino wool from Vashon Island that I bought at the
Madrona Fiber Fair
nearly 2 years ago and then didn't know how to use because of the color variations of the yarn. I mixed it with a Cascade 220 to get the yarn to go farther, and added a little mandarin collar (because I didn't like how I did the neckline, which I've since fixed). It is also being worn by a little girl.
I haven't sewn the buttons onto BSJ #2, for a baby girl just born in March. Must get that done! I'll post that pic another time.