This
is my favorite cook book. I use it constantly. Can't remember the ratios for pesto or macaroni salad? Need a scone recipe that doesn't start with "
chill 2 pounds of butter
"? Want ideas for an interesting glaze on the Thanksgiving turkey? Going to make a batch of
blueberry muffins
? Got promised to bake cupcakes or brownies? Just searching for something different?
I've battered it, splattered it, crinkled, and relied upon this book so much that it has earned a permanent spot on the kitchen counter.
When in doubt, I whip this book out. It's well-written and includes nutritional info...
...is diverse and nicely organized...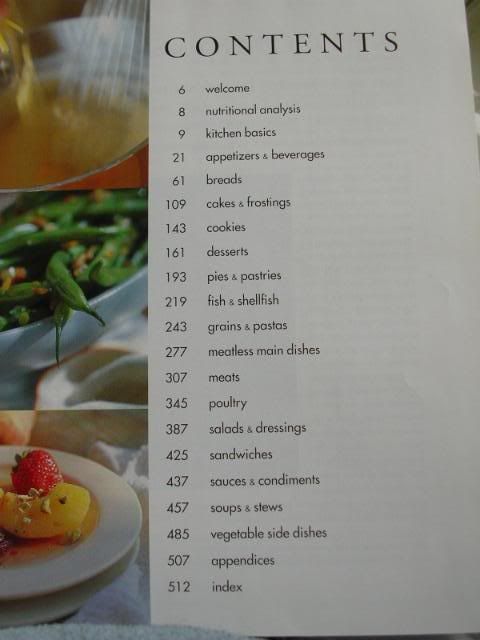 ...and has appropriate pictures but way more recipes than pics.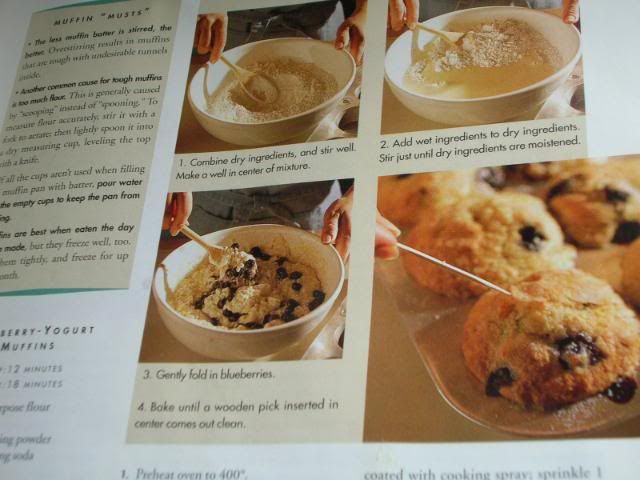 There's a whole section about 5 pages long on possible substitutions. I'm all about switching things up, you know.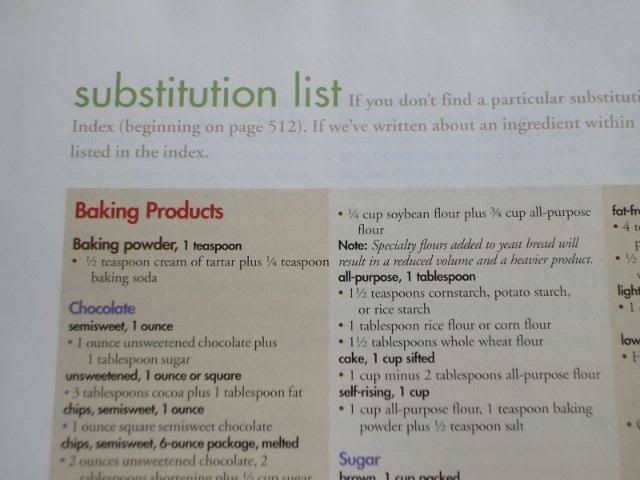 The incredible index is something like 20-pages long.
Just check out the section on souffles!
If you ever have the chance to pick up this book, do so. It's a fantastic resource in so many ways. There have been new editions that have come out since this one was published in 2000 but I haven't strayed from this, my first love.
----------
I didn't get paid, promised life-long house-cleaning, wined, dined, or sexed-up for this post about my favorite cook book. Absolutely nuttin', honey. I bought this book myself about 10 years ago. Cooking Light doesn't even know who I am because I dropped my subscription in a time of economic woe and now regularly steal my mother's.