When I pulled up all of my potatoes I made a nice little discovery: the purple beans I had planted were just 8" tall but covered with beans.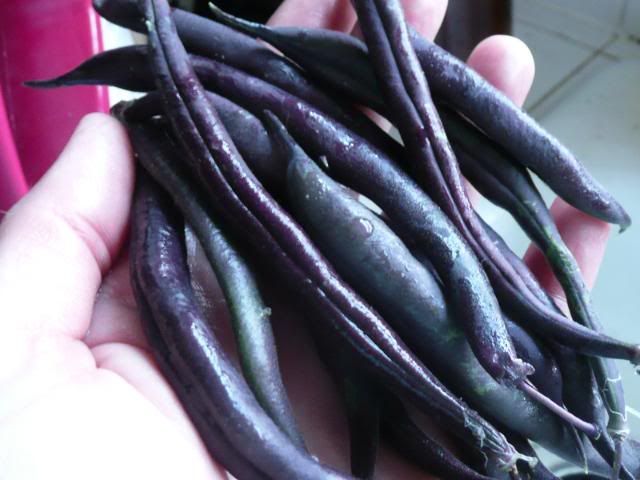 OK, this was the entire crop. But aren't they pretty?
I pulled up a few of my "Cosmic Purple" carrots. They're still small but check out this color.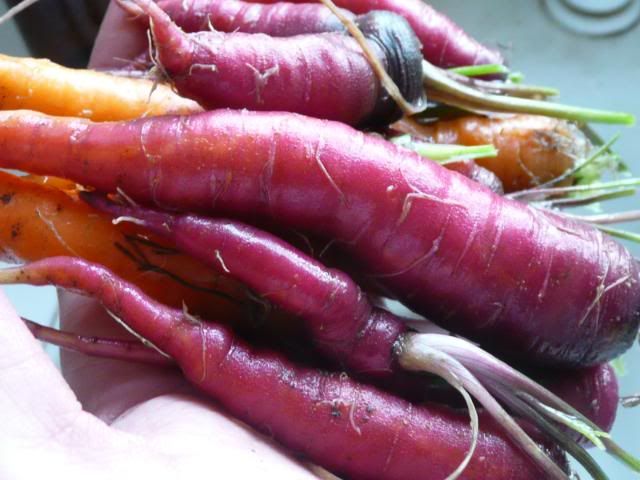 I've left the rest of them in the ground and will plant a fall crop in the front yard in the hopes of getting more out there. Last year I regretted not having planted more carrots. Home-grown carrots are just so... so... "carroty".
The orange carrots are basic Nantes variety, nothing special, but still tasty.