Today is our first wedding anniversary. In honor of this year of mariage, I want to share some pictures from our honeymoon in Hawai'i.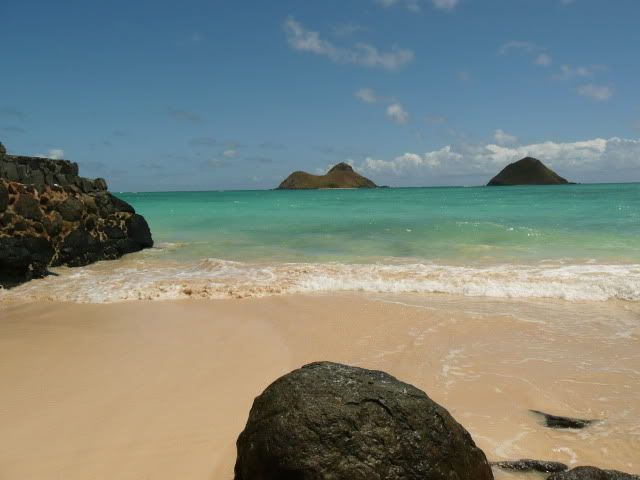 Near Kaneohe
Windward coast somewhere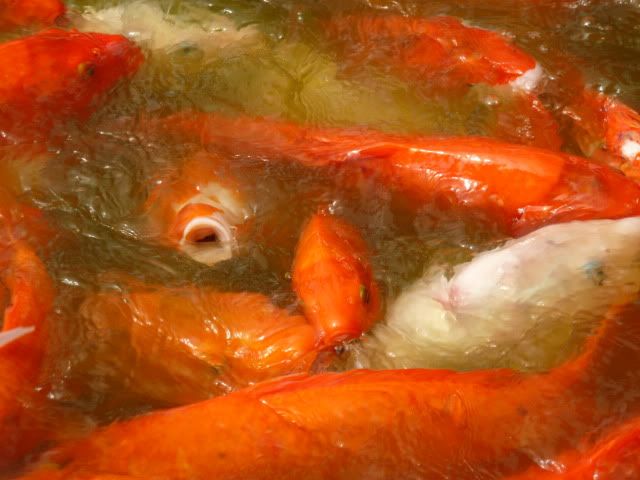 Koi
Native lizard
Ed
(the beach where we stayed was home to no fewer than 6-8 sea turtles, some of whom we named)
"Our" beach - we rented a studio in a private home on the beach and saw people on it just twice during our week there.
How pineapples grow.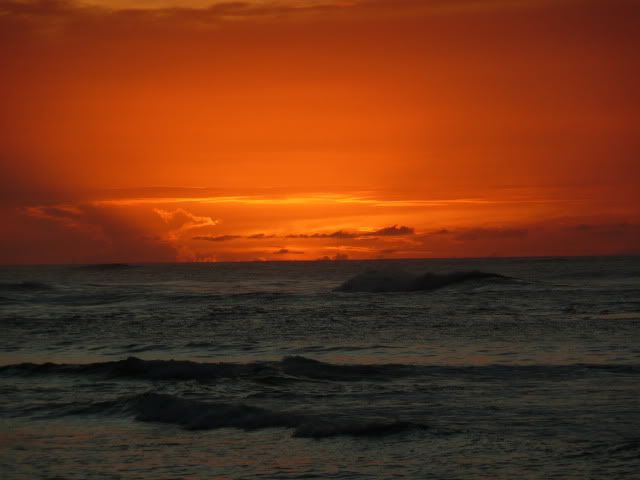 Sunset on from the North Shore
(Is it any wonder we painted our house bright blue and used orange accents upon our return from our honeymoon?)
Happy first anniversary, honey. You bring out the best in me. May we enjoy many more anniversaries.