Last weekend I made a pretty rockin' pot braise/roast. As you can see, it had a sizeable bone in it, which I decided to give to Rosemary.
She was very happy and went into her crate with it.
We didn't see much of her for the next 2 days. She brought it out with her at dinner time, then retreated back into her crate. We could hear her gnawing on it from the other end of the house. That was one happy pooch.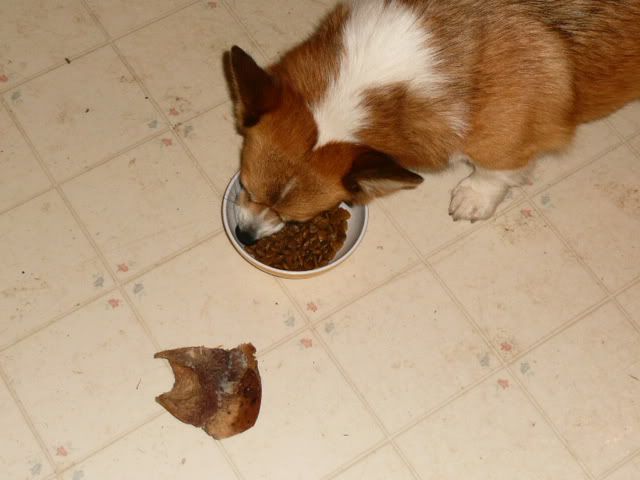 Rosemary must share her domain with an ancient evil lurking, albeit behind a babygate, in the background.
Unfortunately, Rosemary got too possessive of her bone and started to run off the cats, growling and barking. This is very out of character for her and it royally pissed off G-man.
Apparently bones are like crack for Rosemary. We're sending her to treatment and, sadly, had to take away her bone.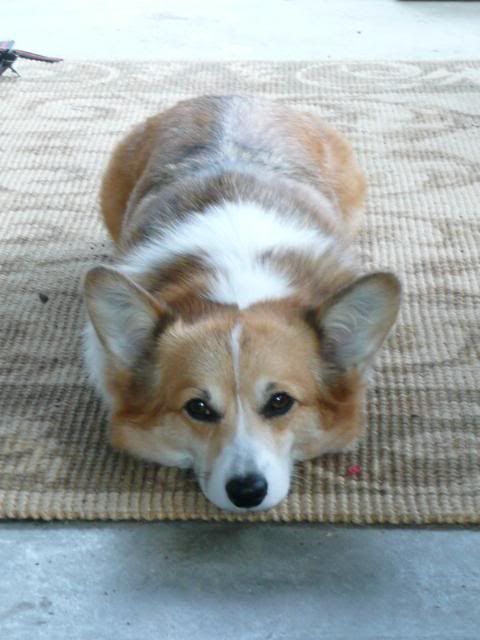 It was good while it lasted.