Um, hi.
My name is Jenn.
And I have a cheese addiction.
My gateway cheese was Longhorn, which my grandparents gave all of us kids from an early age.
For many years I was able to deny my cravings for cheese.
Then I studied in France for a year. France, the home to over
600 kinds of cheese
. Where people eat cheese for dessert. Where the ratio of
Raclette cheese
to guests is 500g per person. Where cheese is lovingly sliced in gorgeous displays at the grocery stores and markets. Where people eat triple-cream brie, rind and all. Where you can visit a farmers market and know before seeing that you're approaching a stand that sells
Roblechon
,
Roquefort
, or
Valencay
.
Last weekend I was at my favorite grocery store - whose cheese display always makes me hear angels sing - and they were giving out samples of
Bonne Bouche
, an ash-ripened goat cheese much like a Valencay. The asking price was $10 per round, so I left it at the store. But goat cheese of any kind is my favorite, especially the stinky ones like a
Boucheron
.
Here's a peek at my current stash. There are no stinky cheese present.
This is what I had in my meat drawer last night, except for some cheapo Parmesan, some cream cheese, and some Laughing Cow. Including those last 3 there are 13 kinds of cheese in my fridge even as I type this.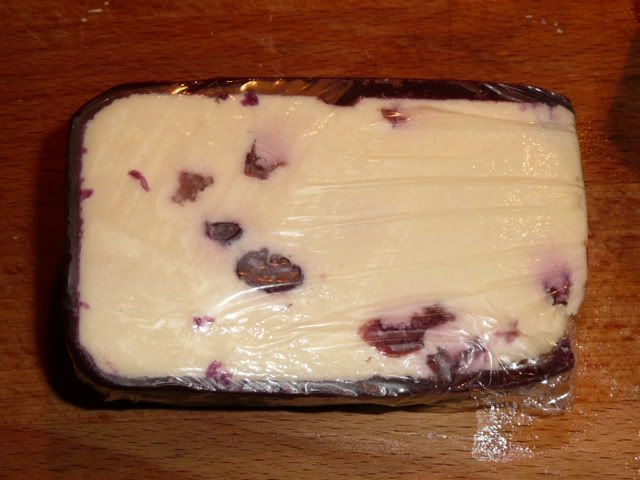 Queso fresco
is traditional cheese served with many Mexican dishes. Feta-like in texture but more like a fresh Mozzarella in taste.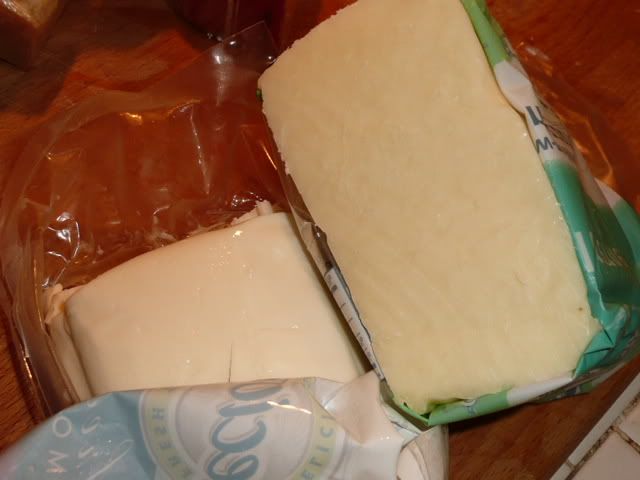 Speaking of Mozzarella, here's a fresh one for slicing (left) and a hard one for grating (right).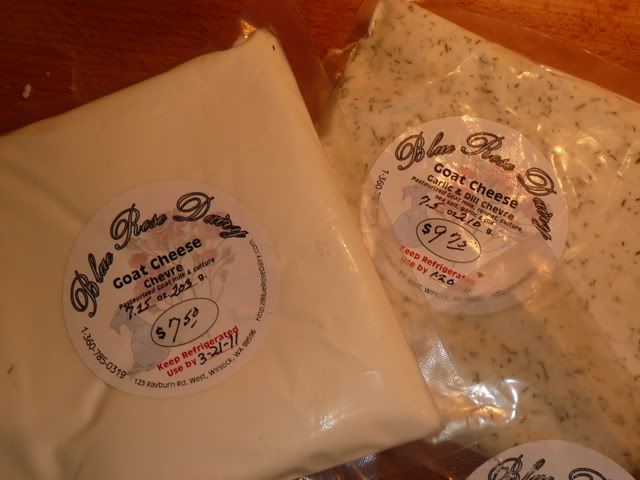 These came from the farmers market last summer. Both are goat cheeses. The left one is plain and the right one is garlic & herb.
From the same dairy is a feta. After the market closed I ran into the vendor at a street fair in another city and he recognized me, which made me feel good about having developed a relationship with him.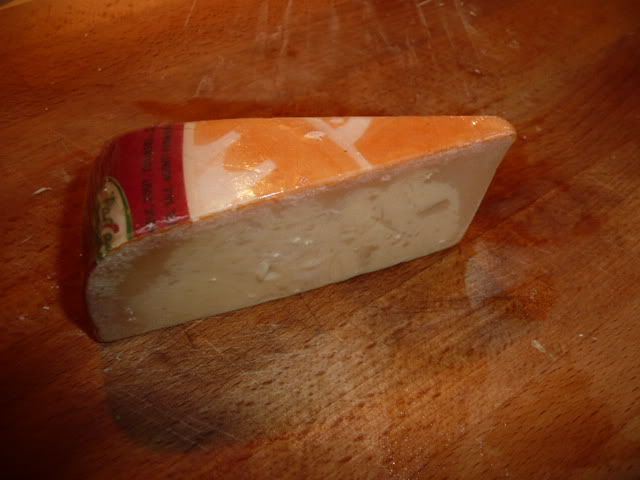 This is an incredible gouda called
Parrano
. I had it once on my
breakfast pizza
and it knocked my socks off. It's hard like a parmesan but nutty like a gouda.
And my favorite store recently had some real Italian Parmigiano-Reggiano on sale for an amazing price. I bought the 2 biggest hunks I could find because it'll last for a long time.
I wish more of my cheeses were locally sourced. Good, local cheese can be really hard to find, and when you do find it, it's expensive. Last spring I bought a
local bleu cheese
that's the kind that beats you up every time you open the fridge. Potent. Whew. That stuff was for hard-core bleu fans.
Here are some cheese resources:
Bon appétit!