For yesterday's post I roasted the chicken and saved all the leftover bits, for my next trick is to make a chicken salad sandwich with Gouda. I remembered seeing an
Ina Garten show once with a similar recipe
, so I pretty much winged this one from memory.
Here's about a cup of chicken meat. It's amazing how much meat there is on a roasted chicken, so don't throw it out after you've carved off the main bits. Yumminess awaits.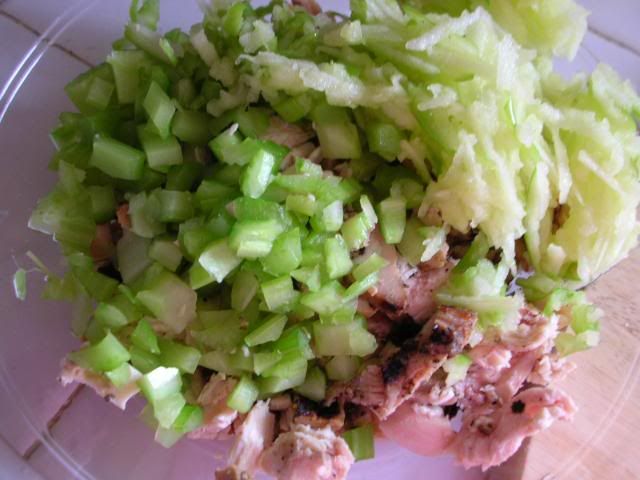 I had about a cup of leftover chicken bits, which I mixed with diced celery and shredded Granny Smith apple.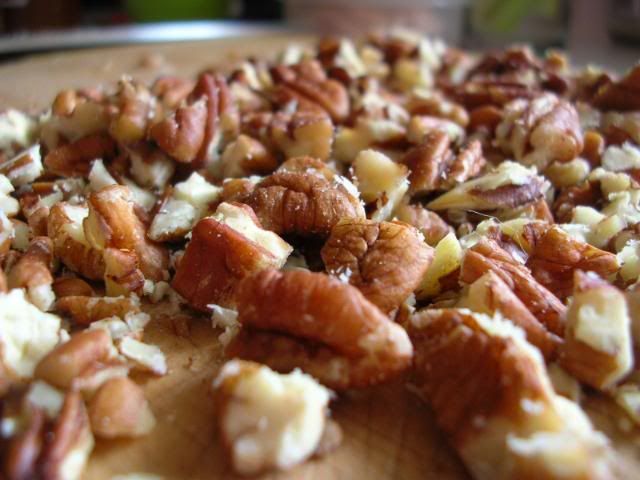 Mix in some mayo, a titch of dijon mustard, maybe some Wostershire sauce, and some chopped pecans. This recipe really made me wish that we didn't use crappy lowfat mayo.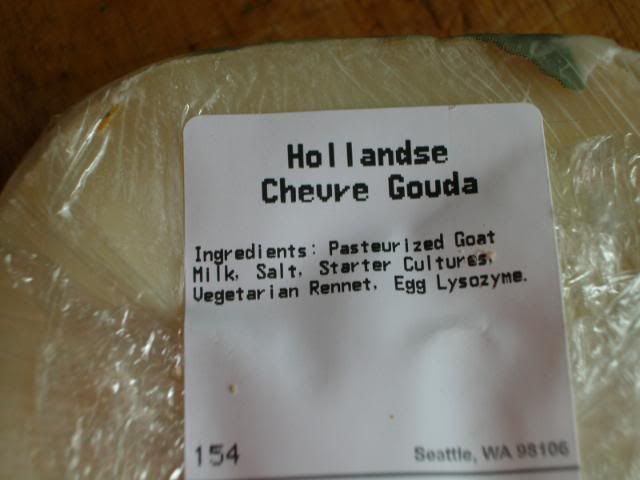 I had this fabulous goat cheese Gouda tucked away in the fridge.
"You had me at chevre."
I love chevre cheese.
There was a teensy bit left over after making 2 sandwiches. The next day I made open-faced sandwiches on English muffins and melted the Gouda. Yummmmm.
Tomorrow: what to do with that chicken carcass that's in the fridge.