Riding the tails of yesterday's post with random chicken egg facts, I've decided to make this "The Week of the Chicken".
The new coop's layout isn't working as well as such a large space should be. Animal and Miss Piggy have been getting picked on lately, and neither has many feathers left on her head. Another problem was that some of the girls had created their own nesting area on a shelf.
G-man and I decided to alleviate the pecking issue by switching the roosting bar from the 6-foot width of the coop to the 8-foot wall. This meant the nesting boxes and storage cabinet had to move to the back of the coop.
I'm glad I picked today to do this chore. Yesterday was gorgeous in the PNW and I got lots of weeding done. Today is a different story entirely: rain followed by sprinkles, interspersed with copious amounts of precipitation and liquid sunshine. Then more rain. I'm so sick of the rain.
Granted, my garden has gotten very green and is recovering nicely from the damage visited upon it over the winter by 9 hungry beaks and 18 scratching feet. But I've planted parsnips thrice and none has come up. so. frustrating.
Anyway, before when you looked straight into the coop it was like this. The roosting bar along the 6-foot back wall and nesting box/storage on the left.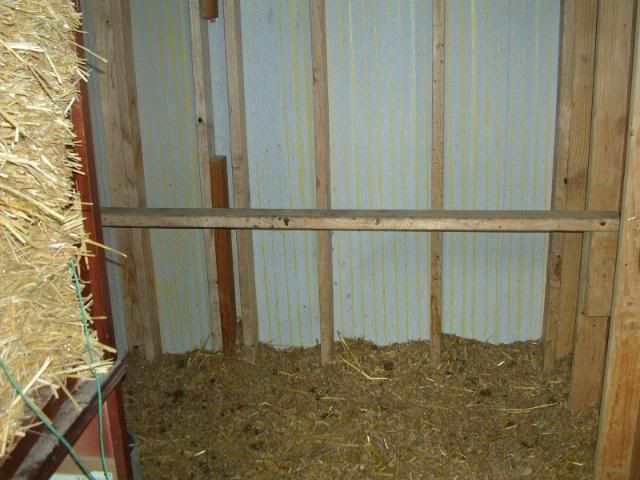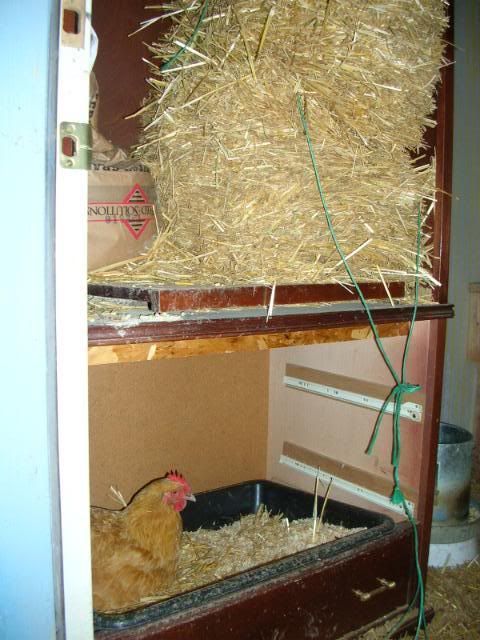 There's Curry, earning her keep.
And now with it moved around, a new 8-foot roosting bar runs along the left wall and the nexting boxes/storage are in the rear right corner. The only roosting bar I had available without a trip to the store was a 1x4. I am willing to bet it is going to sag once the fat butts get on it. Collectively they probably weigh 40-50 pounds.
The girls were eager to get out of the rain.
There's now a sanctioned 2nd nesting box.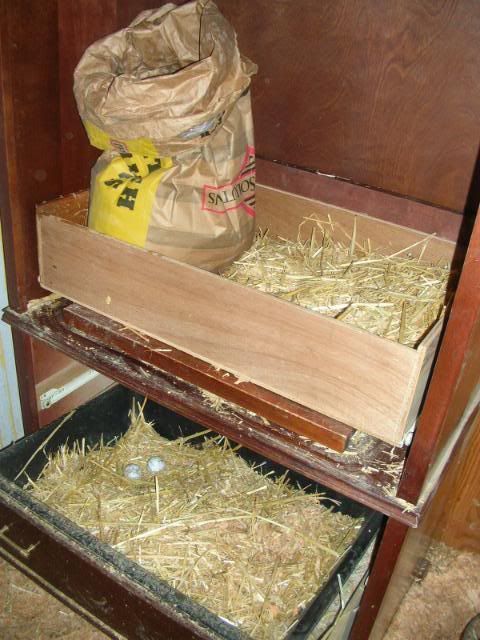 I moved the bottom drawer up (this is an old entertainment center) to the middle slot and stashed the feed below to prevent the girls from laying under the drawer.
UPDATE: I found the 3rd drawer in the garage and put it into the bottom slot with the feed in it. While doing this I found an egg in the new nesting box and watched Nugget hop up into the bottom box while Croquette circled, looking for a nesting box. These are pretty adaptable critters.