I can't make boysenberry syrup and then NOT show you what I plan to do with it!
We had blackberry pancakes with boysenberry syrup. We moaned a lot and talked very little. I think you'll do the same.
For the pancake better (recipe adapted from
Cooking Light
), mix together:
1 cup flour
2 T sugar
1 t baking powder
1/2 t baking soda
pinch salt
1 cup buttermilk
1 T vegetable oil
1 egg, lightly beaten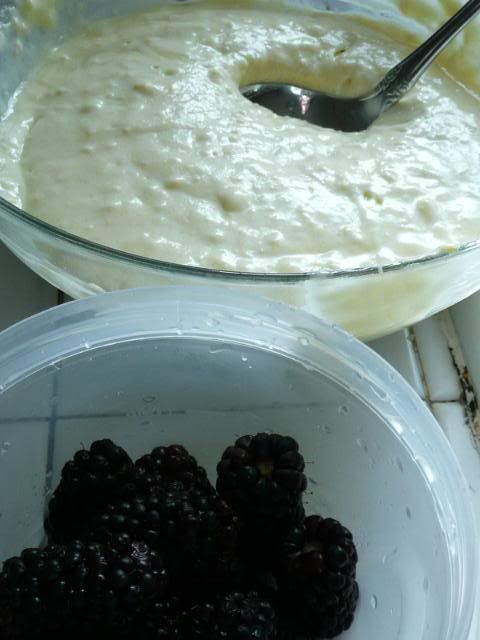 Use a ladle to measure out your pancakes onto the griddle. That a trick I learned from my dad.
I'd bought some blackberries and we needed to eat them, so into pancakes they went.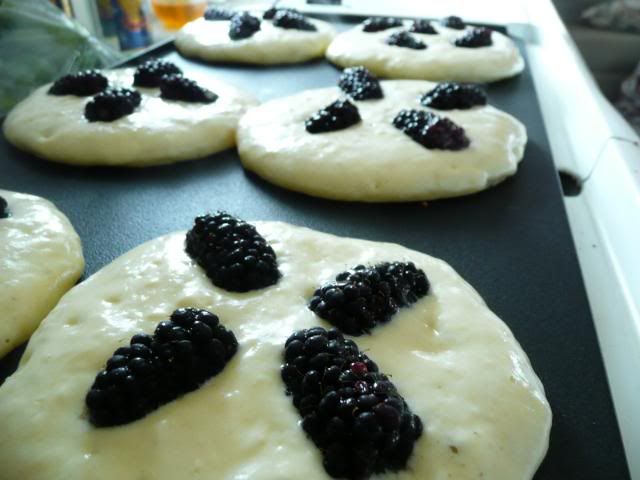 We always - ALWAYS - heat up the syrup for pancakes. What's the point of steaming hot pancakes if you pour cold syrup onto them? I thought everyone did this until a friend once expressed surprise at the hot syrup. But beware: syrup boils over very fast in the microwave. Do it 30 seconds at a time.
Are these not 100% delectable?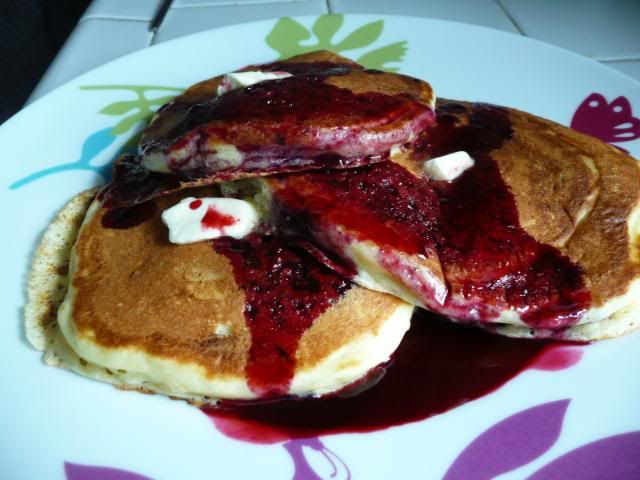 It took everything I had to resist licking the plate.