If you don't know by now, I'm a sucker for a farmers market. I frequent them all summer and buy the vast majority of our perishable food straight from the people who raised it.
The gorgeous piles of eggplants this time of year are very enticing, even though eggplant isn't my favorite thing.
This one made me snicker. I paid a buck and took it home.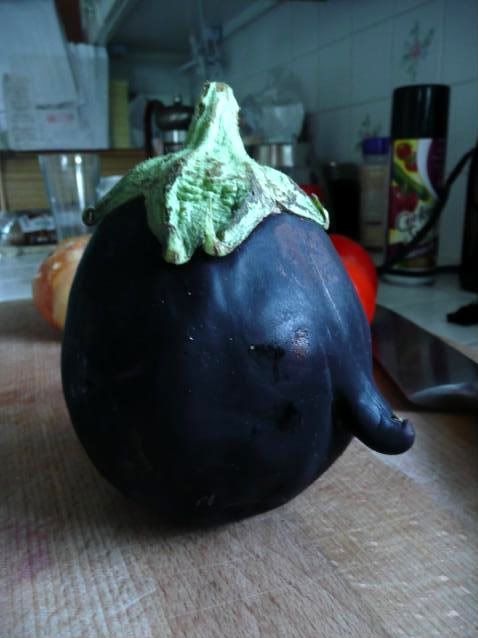 I had evil intent for the little eggplant. I chopped and diced and sliced! The carnage required the sacrifice of 1 onion, 3 tomatoes, and 4 cloves of garlic. It got roasted in a 400-degree oven for 35 minutes with some olive oil, salt, and pepper.
Use a silpat for easy clean-up. Don't have one? Go to a restaurant supply store and buy 2 sheet pans and one large silpat, which you can cut in half. My hands shook in fear when I cut my brand new $25 silpat. Know what? Two years later, I still have 2 silpats and they work just as well as 2 $20 silpats.
While the veggies are roasting, boil some rigatoni noodles. Save 4 cups of the pasta water.
Puree the roasted goop in a food processor.
Try not to trip over the pooch, who, despite her meager 22 pounds, makes the kitchen much smaller due to her penchance for lying smack dab in the middle of the work triangle.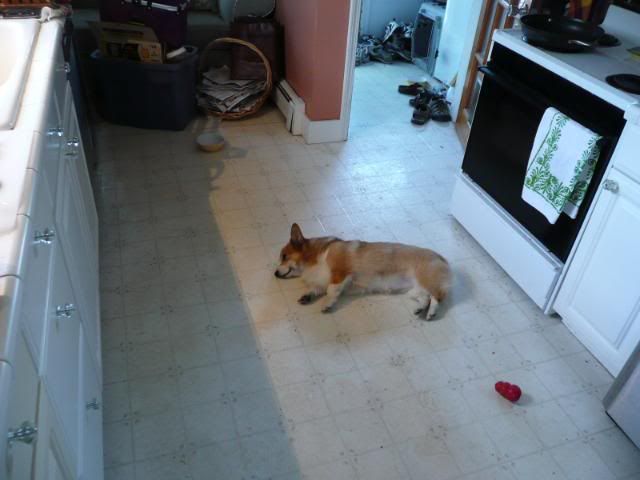 Put your pureed veggies into a sauce pan over medium-low heat. I added some pepper flakes at this point for heat. Mix in the pasta water about a half a cup at a time until you get a consistency like a regular pasta sauce. Look how much water this took: well over 2 cups.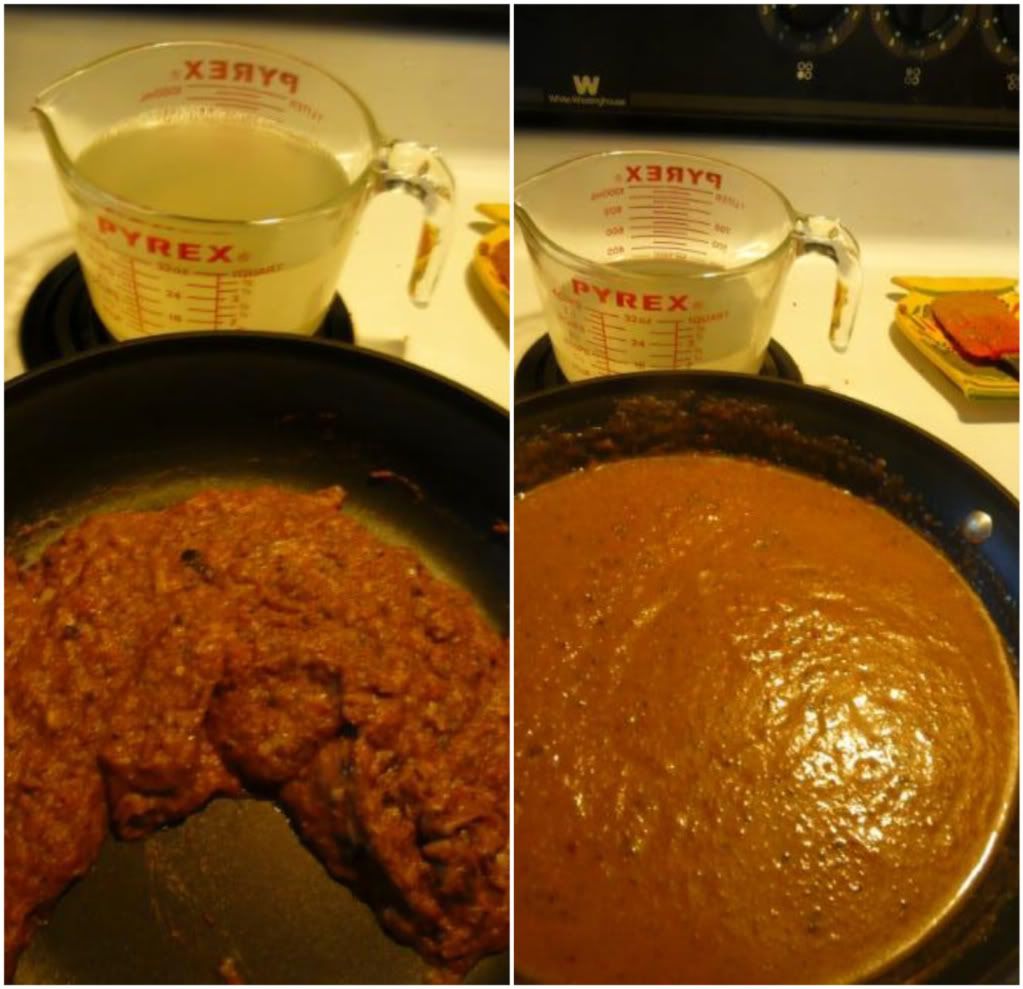 Dump the pasta into the sauce and toss to coat. Top with shredded basil and Parmesan cheese. I served this with a small veal patty I found languishing in the freezer.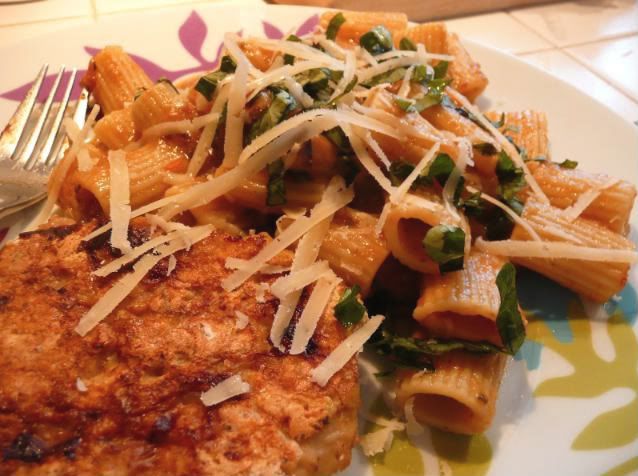 UPDATE: I made this again for dinner last night and used canned tomatoes. It worked great! I reserved the juice, roasted the tomatoes with the rest of the stuff, and then added the tomato juice and pasta water to the sauce. Perfect and no waste. Gotta love that.