These are my shallots.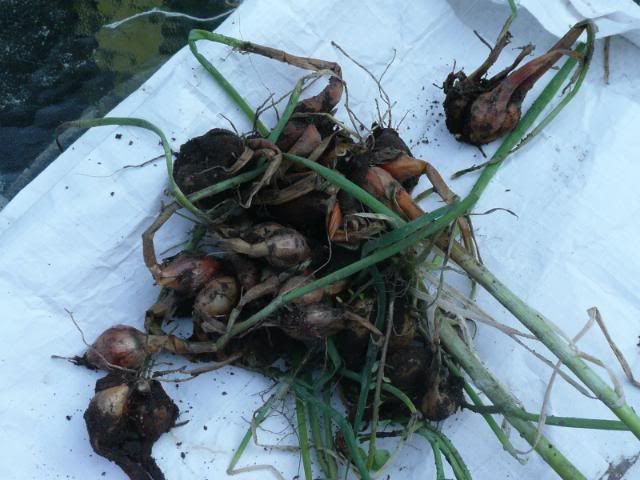 That doesn't look too bad, right?
Wait, here's a picture to give you a sense of scale.
Lousy summer. I saw on the news the other day that by this time in an average year we've had 54 days above 75 degrees. At the time of the broadcast the count was a piddly 25 days above 75.
Alas, such is the life of a gardener. Some years we get incredible returns on our investments of time and money. Other years we get shallots the size of peas.
Whatever shall I do with my half ounce of shallots...?