A few of my yellow squash got away from me: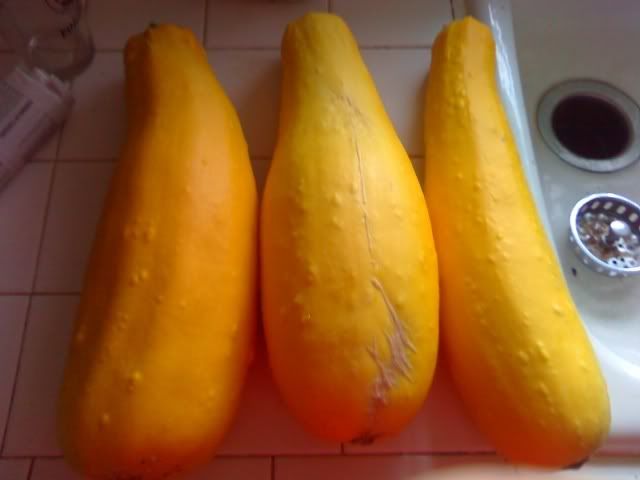 Oops.
The front garden is going gang-busters. I dug up a 5-gallon bucket of potatoes recently and tonight we'll have the gorgeous head of broccoli that is looking perfect.
Last weekend I spent many hours refurbishing one of the original double-hung sash windows in our 1924 Craftsmen home. It's not done yet - I still have to replace the glass and paint the frame - but it's now 100% functional. That's more than I can for any other window in our entire house. Most of the other windows can open a little but not all the way. My next project will be to get them all to 100%.
Should you ever wish to tackle such a project, I highly recommend the book "
Working Windows
" by Terry Meany.
(Disclaimer: Mr. Meany doesn't know who I am nor do I get a dime for endorsing the book.)
I'll post pics as soon as we can locate the battery charger for the camera. I know I saw it around somewhere...