It's official. The veggie garden on the parking strip is a wild success.
The tomatoes are so gorgeous and lush that the basil I planted under them never had a chance.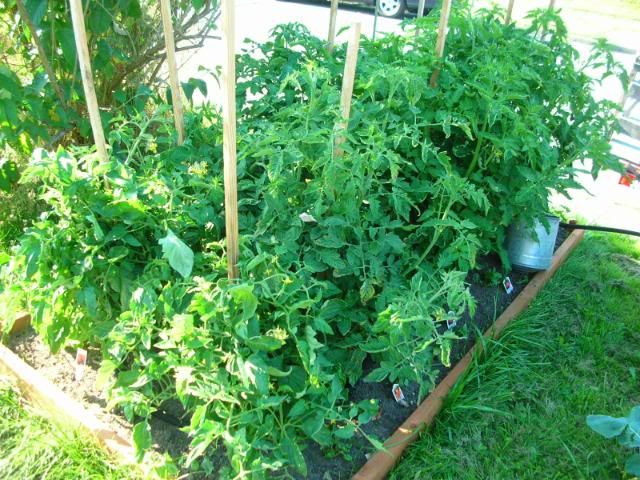 I turned my back on the tomatillos (back, left) for a week and they went from about 8" tall to nearly 3' tall. They've grown several inches since I took this pic last weekend! The celery (rear right) is growing well; it was another experiment. This weekend I'll rip out the lettuce and bolted spinach. The leeks - middle left - are coming along very well, though I think they need more dirt.
The potatoes grew so big that I had to stake them up to protect the adjacent plants. Our cold, wet spring stunted much of the garden so that when the heat finally turned up some things, like the parsley and peas (front) bolted instantly. Oh well.
Anyone going to want some yellow squash? I feel a bumper crop coming on.