SmittenKitchen.com is one of my favorite food blogs. Deb's recipes are fresh and vibrant. Most of her stuff is desserts but she does branch out into the savories from time to time.
Regretably the main ingredients are not grown locally. At all. The only local things were the mint and onion, which came from my yard. I added some frozen shrimp to make this a main dish, had it with some chilled wine, and voila: a no-cook summer dinner perfect for 90-degree weather.
My dining entertainment was provided by, well, nothing. Here are my carrots and potatoes, neither of which is having a stellar season. I suspect both will be cancelled for the 2011 season (i.e. we're going to seed 1/2 of this bed with grass and move the rest of the veggies into the front yard).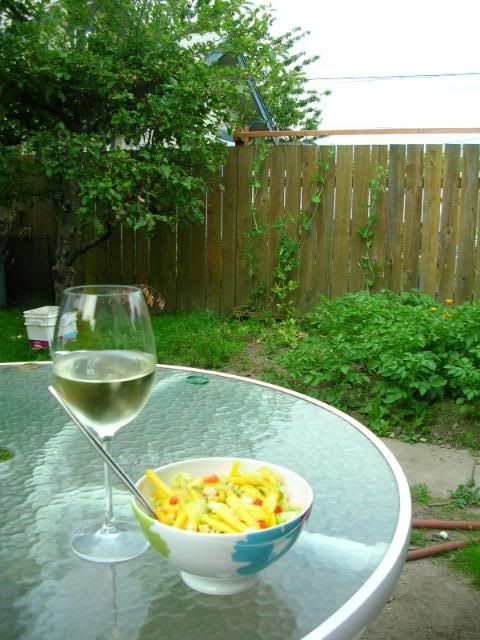 As for the recipe, it needed a little oomph. I think it was missing fish sauce because it lacked that certain
je ne sais quoi
for which Thai cuisine shines.