I don't really like wine. Really. I only choke it back for one reason: to have a place to cool angel food cake upsidedown.
I must go through 2-3 cooling bottles a week. Ahhh... the sacrifices we food bloggers make.
Seriously. I hate wine.
Our next-door neighbors invited us over for a BBQ last weekend. The men kept themselves busy with the meat.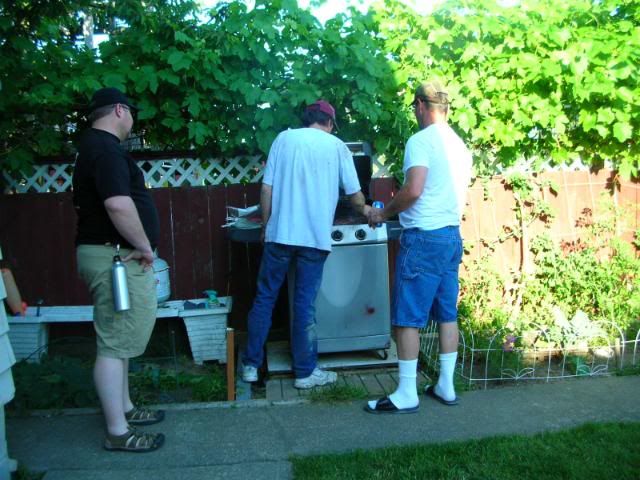 Even though we're
not eating the girls' eggs right now
, we still have a respectable inventory of them. Since angel food cake uses about 12 egg whites and we also had a ton of local berries, I made this: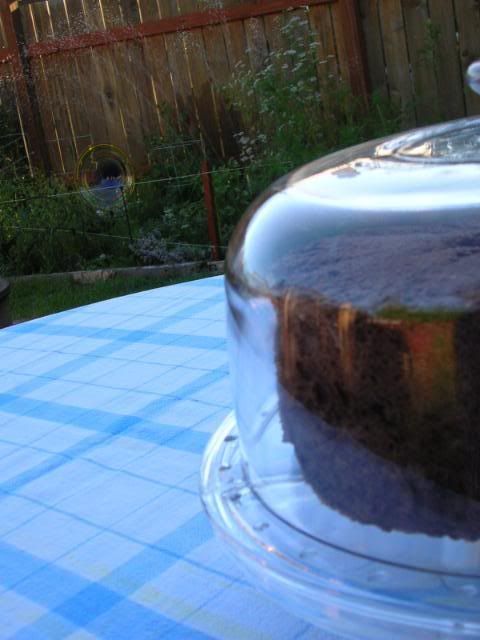 Buddy wanted some, too.
Chocolate Angel Food Cake recipe
Note: I made it without cake flour and it was fine. I also forgot the cream of tartar. I did like the use of almond extract, something I hadn't seen in an angel food cake before.