Quiet mornings in the garden make me happy. I'm always up around 7 on weekends and like to sit in the backyard before the neighborhood wakes up. The finches and dragonflies flit about in search of food and the hens coo from their run. It's so peaceful and calming.
All I need is a pot of tea, my newspaper, a
freshly baked scone from the freezer
, and a fresh fruit salad with homemade yogurt.
Here's some of that infused vanilla honey I made a while back. It was so good in the black tea!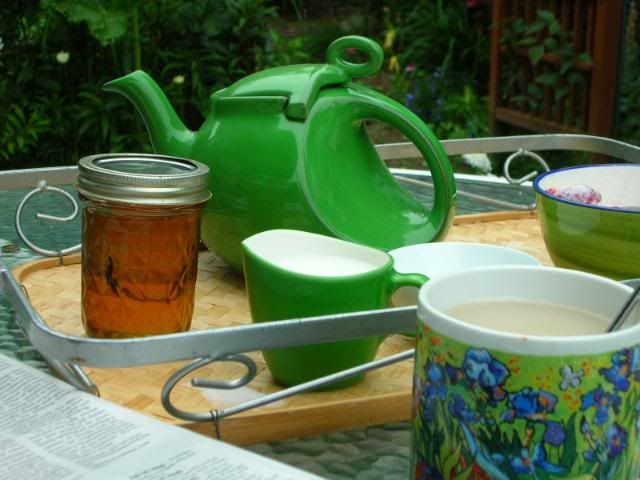 That's my great-grandma's
Hall streamline teapot
from the late 1940s. The sugar and creamer that match the teapot are Starbucks, circa 2005; green bowl, Paris, 2001. While I visited my great-grandma several times in the nursing home as a child I never knew her. I was just 8 when she died. My grandma says that I'm a lot like her mother, who shared my love for urban chickens, gardening, and entertaining. Apparently she also loved dishes.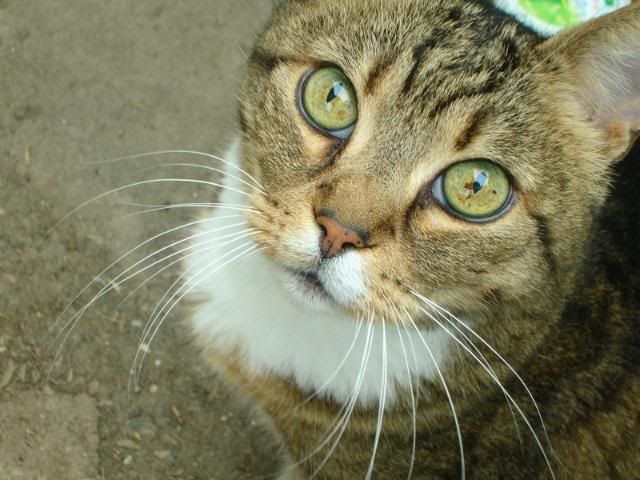 Oh. I think Rudy wants something...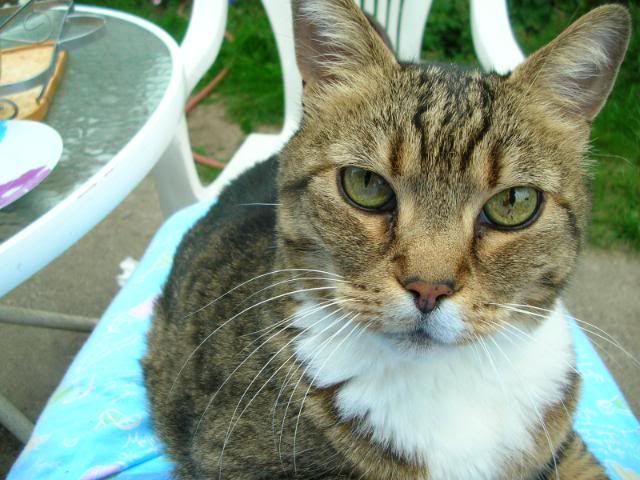 Now he's happy.