In my last post I mentioned that I'd bought some vanilla. Small quantities, really. All are about 6-7" long.
They came with these 10 little weenie beans (~3" long) as a bonus: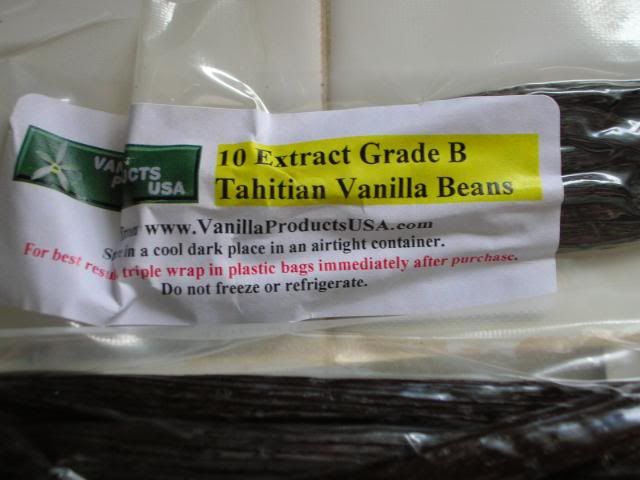 What possessed me to do this? Honestly, I've been thinking about it for over a year. And if something keeps my attention that long, I know I've got to do it.
I am really pleased with these beans. They're fragrant and supple. The packages are all vacuum-packed very well, too.
Some of these beans are destined for another infusion. Vanilla extract, to be exact.
Here's what you need to make your own vanilla extract:
Vodka
Vanilla beans
Time
OK, ok. You need a jar and scissors, too.
Cut the beans lengthwise.
Put them into the jar and cover with vodka. You can also make this with bourbon. This vodka is about as local as it gets for us in WA, given that it was distilled in Bend, Oregon.
Ever been to Crater Lake? My folks took us when my brother graduated from high school. It was June and fuh-fuh-fuhreezing at the summit! It it very beautiful, though, and well worth the trip. I do have to say that the road to the summit is the longest straight road I've ever seen in my life. We just don't have long straight roads in Washington.
Look, it's even hand-typoed by someone named "RA"!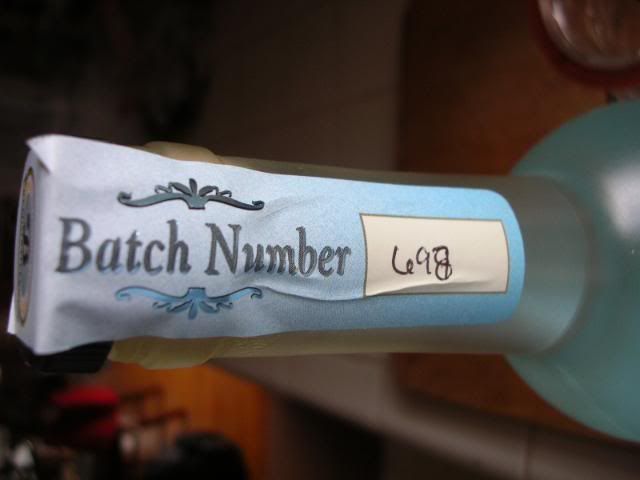 I put the jar in my cupboard and shake it every day or so. The vodka started to turn amber within a few hours and should be full-on vanilla extract in a few weeks. I'll keep topping off the extract with fresh vodka as I use the extract.
Cost:
Vodka - $20
Vanilla - $2 (roughly)
Total amount made: about 16 ounces now, with nearly 10 ounces of vodka in reserve to top off the jar
A 4-ounce container of Trader Joe's vanilla extract costs $4. I guess I could have bought cheaper vodka for this, and maybe I will next time.
Ironically I'm almost out of vanilla extract so the timing for this couldn't have been better. Maybe I should break out one of the vanilla beans for cooking. It's not like I don't have some to spare. I have been dying to make either some
vanilla scones
or cherry-vanilla biscotti. When peaches come into season in late summer I'll make vanilla-peach jam, my favorite!
UPDATE: since writing this post a few days ago I've been diligently shaking my vanilla whenever I think about it. It's becoming a nice amber color and smells yummy. Totally worth it.